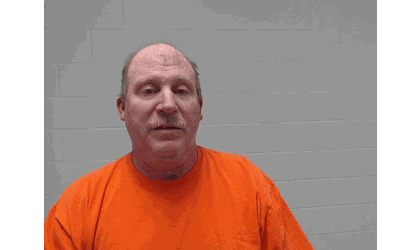 Brian Hinson/Credit: Atchison Co Sheriff
(KAIR)--A weekend Atchison County rollover crash caused no injuries, but sent the driver to jail on numerous charges.
According to a release from Atchison County Sheriff Jack Laurie, 51-year-old Brian Hinson was driving Saturday evening, shortly after 7:00, when his vehicle went off the road to the right, causing the vehicle to roll over at the intersection of U.S. Highway 73 and 242nd Road.
Laurie, in the release, says Hinson was arrested for DUI, possession of marijuana, and drug paraphernalia.
Following his arrest, Hinson was booked into the Atchison County Jail.
His bond is set at $7,500.