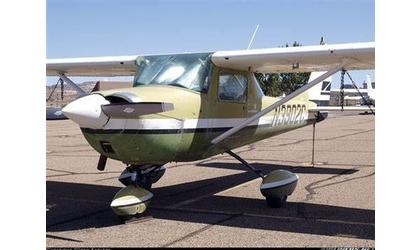 (KLZA)-- The National Transportation and Safety Board have issued a preliminary report on a plane crash near Auburn on January 11 that claimed the life of two people.
24-year-old Colton Hill of Kearney and 41-year-old Dustan Biegler of Valparaiso died in the crash.
The NTSB report shows that data indicates the Cessna 150H took off from Lincoln Airport about 6:45 p.m. on January 11, climbing to about 3,500 feet. Windspeeds were recorded at 12 knots with visibility at 10 miles.
At approximately six miles northwest of the Auburn airport, the plane began to descend, with the last air surveillance report showing the plane flying at 105 knots at about 1,900 feet a mile from the airport at 7:22 p.m. - two minutes before the crash just south of the Auburn airport.
At 11 p.m. a 911 call was received by the Nemaha County Sheriff's Office that a plane was missing and had been expected to return to Lincoln but never arrived.
There were no witnesses to the crash and no evidence of a wire strike. The report states that the wreckage and positioning of the debris indicate the front of the plane was pointed downward at the time of the crash.
The nose landing gear tire was found about 200 feet southwest of the main wreckage. The crash also left indication that all three wheels and both wing tips hit the ground in an empty farm field at some point during the incident.
The NTSB has retained the plane for further examination.
The picture posted with this stroy is of a Cessna 150H plane.