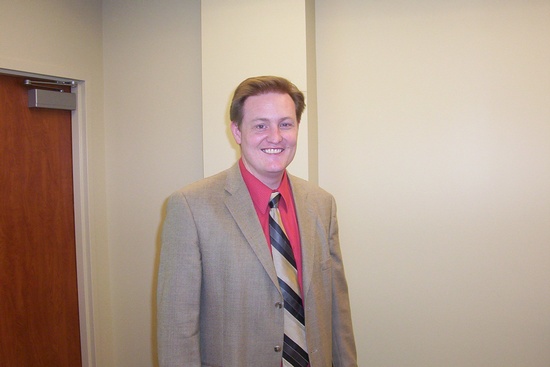 Ryan Larsen
(KLZA)-- Richardson County Commissioners met with Community Medical Center CEO Ryan Larsen during their January 24 meeting to review the current Inmate Medical Services Agreement.
Larsen explained to the Board that due to staffing shortages and the increased need for services pertaining to behavioral and mental health issues, it has become difficult for the current staff to provide the health services to inmates at the Law Enforcement Center.
Larsen said CMC is willing to work with the County to find a solution in order to keep providing services to the inmates and believes that a solution may be on the horizon.
Larsen said that it is possible an additional nurse practitioner to be joining the staff at CMC in a few months, might help with the situation.
Sheriff Rick Hardesty noted that the Law Enforcement Facility is set up to do a video visit if that would help.
Larsen also said that with so many expenses increasing, the cost to provide the service will most likely be increased.