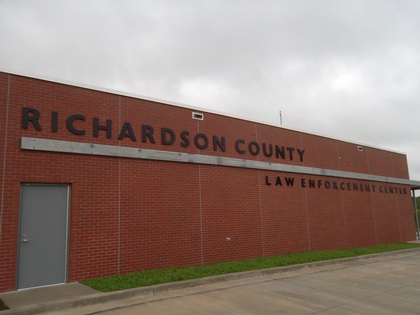 (KLZA)--Richardson County Sheriff Rick Hardesty informed Commissioners of a heating issue at the Law Enforcement Center.
Hardesty said that the main control on the heating system that provides heat to the jail area went out and that the part needed to repair the system will not be available for approximately 30 days.
St. Joseph Plumbing & Heating is attempting to come up with an alternative solution so the system can produce heat, but it could be another week or more before that is completed.
Sheriff Hardesty said his department has been forced to house 20 inmates in other jail facilities until the jail area heat is working again.
Commissioners also opened bids for replacement of the Courthouse roof. Two bids were received. Skyline Construction of Roca, Nebraska submitted a bid of $178,850 with an alternate bid for painting of the penthouse area, window frames, mullions in the Jail / Courtroom areas and elevator penthouse walls and the fire escape at a cost of $47,600.
The other bid was submitted by R.L. Craft Company DBA Elevate Roofing of Dennison, Iowa in an amount of $204,785.
The bids were accepted and will be reviewed by the architect firm of Prochaska & Associates of Omaha.
Board members also discussed the possibility of changing the day of the week for County Board meetings to Wednesday in order to allow the County Attorney or a representative from that office to be able to be in attendance. The attorneys have court on Monday and Tuesday each week. The matter will be further discussed Tuesday.