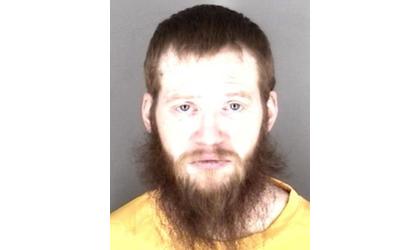 Kyle Tyler ( Credit: Shawnee Co Dept. of Corrections)
(KNZA)--Charges have been filed against a Holton man accused of intentionally setting a Topeka home on fire last week that left three dead.
Shawnee County District Attorney Mike Kagay on Wednesday formally charged 32-year-old Kyle Tyler with three counts of first-degree murder, aggravated arson, and two counts of child endangerment.
Firefighters found Tyler on the back deck of the home after responding to the fire early January 20. He was treated at the hospital for smoke inhalation before being taken into custody for starting the fire.
His girlfriend, Genny Fitzpatrick, and two children, 9-year-old Peyton Tyler and 1-year-old Kourtney Tyler, died from smoke inhalation.
Tyler is being held in the Shawnee County Jail on a $1 million bond. He is scheduled to appear in court again February 2.