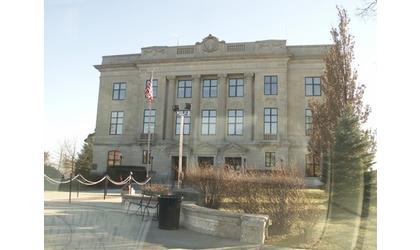 Brown County Courthouse
(KNZA)--The Brown County Commission heard an update on the development of a comprehensive plan for the county when they met Monday
Planning consultant Dick Horton, who was hired last October, met with the commission via Zoom to provide the update.
Horton said the next step is for the commission to form an advisory committee to work with him on the development of the plan. He suggested the committee consist of 7-members, with each commissioner selecting two members from their district and then Commissioners, as whole, selecting a 7th member.
Horton said he would email commissioners a document outlining what the responsibilities of a committee member will be so they know what they are getting into and how much time it will take.
Horton said he anticipates the committee members will make up the initial county planning commission.
The commission began discussing the need for a comprehensive plan last year as a way to guide decisions on how to regulate the development of large-scale wind energy projects in the county.
In June, the commission approved a temporary moratorium on commercial wind energy projects in the county for an 18-month period to allow for a comprehensive plan to be developed.