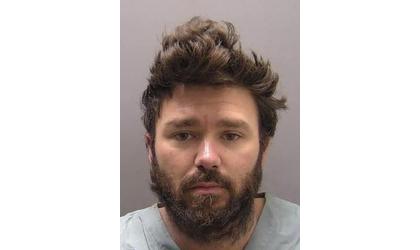 Steven Ayala ( Credit: Buchanan Co, MO Sheriff's Office)
(KNZA)--A St. Joseph, Missouri man has been sentenced to 15 years in prison in connection with a drunk driving crash one year ago that claimed the life of a pregnant St. Joseph woman, formerly of Hiawatha.
KQ2-TV reports 30-year-old Steven Ayala was sentenced Monday after pleading guilty in December to a felony count of driving while intoxicated, causing the death of another.
Police say Ayala was driving on South Belt Highway in St. Joseph on January 14, 2022 when he crashed head-on into an SUV driven by 26-year-old Savannah Domann. The crash killed both Domann and her unborn child.
According to court documents, Ayala had a breath-alcohol content level of 0.15%, nearly double the legal limit, at the time of the crash.