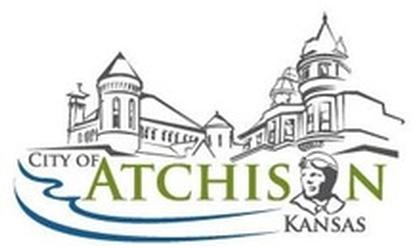 (KAIR)--A well known coffee business is coming to Atchison, following approval last week of the Atchison City Commission to sale City Land Bank property for establishment of the business.
Scooters Coffee plans to establish operations on property located on the northeast corner of 4th and Main Street.
The City Commission, on January 16, voted to accept a real estate contract that will allow the business to begin operations.
According to the City, the proposed sale price of the property is $100,000, with the City to be responsible for a $20,000 broker commission, as well as a series of closing costs, as itemized in the approved contract. The estimated net proceeds are expected to be around $65,000 after paying the broker commission and closing costs.
City documents explain that Scooters Coffee, a regional drive-thru coffee business, "will incur the cost of any necessary gas tank removals or vapor barrier installations necessary to get clearance to build the project," with the City and Scooters to "work cooperatively to develop a site plan that best minimizes any adverse impact to neighboring properties and businesses."
The City of Atchison will receive a right of first refusal for any future sale of the property.
Scooters Coffee, the City says, became "interested in the Atchison market in recent years and approached the City of Atchison a few months ago about acquiring the property.
A timeline for the opening of the Atchison store is not immediately available.
According to the City, Scooters was founded in 1998, with their first location in Bellevue, Nebraska.