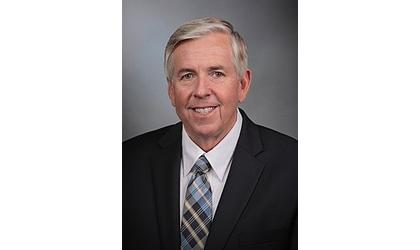 Missouri Gov. Mike Parson
(KLZA)-- Governor Mike Parson has announced that the Department of Economic Development (DED) has awarded a total of $261 million through the ARPA Broadband Infrastructure Grant Program to 60 recipients for projects that will expand and improve internet access statewide. Projects receiving funds are expected to create more than 55,000 connections in locations that previously lacked adequate internet access.
The ARPA Broadband Infrastructure Grant Program, administered by DED- Office of Broadband Development, was launched in August 2022 to invest in broadband expansion
The program prioritized unserved and underserved areas. Funds will be used to build new connections that will deliver symmetrical speeds of 100 Mbps upload / 100 Mbps download or greater.
In the area, 7 projects will be funded serving Holt, Nodaway, Worth, Andrew and Buchanan counties.
The grant amount for those 7 projects is $8,240,048.