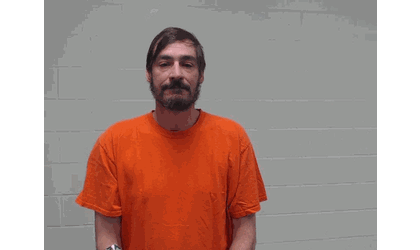 Joshua Tull/Credit: Atchison Co Sheriff
(KAIR)--A weekend shooting, that sent a man to the hospital, led to the arrest of an Atchison man.
According to Atchison County Sheriff Jack Laurie, Deputies were called to Atchison- Amberwell Hospital, around 6:45 Saturday evening, for the report of a gunshot victim.
During the investigation, Deputies learned that a 23-year-old man had been struck in the foot by a bullet while at a residence in Lancaster. He was later transported to the University of Kansas Hospital, in Kansas City, Kansas, for surgery.
The investigation led Deputies to 43-year-old Joshua Tull, who was arrested on charges for criminal discharge of a firearm causing great bodily harm.
Following his arrest, Tull was booked into the Atchison County Jail Saturday night.
According to Laurie, the investigation is ongoing.