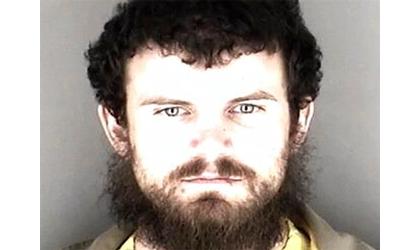 Chase Neill ( Credited: AP)
TOPEKA, Kan. (AP) — A federal jury has convicted a Kansas man who admitted he threatened to kill a congressman.
Chase Neill, of Lawrence, represented himself at the trial and questioned U.S. Representative Jake LaTurner on the witness stand.
Neill said he was a messenger from God, warning that the congressman would die for ignoring his concerns about wizards and extraterrestrials.
The judge found Neill competent to stand trial and act as his own attorney despite a past serious head injury.
Authorities have noted a sharp rise in threats against elected officials nationwide.
Neill faces up to 10 years in prison and a $250,000 fine when he's sentenced April 11.