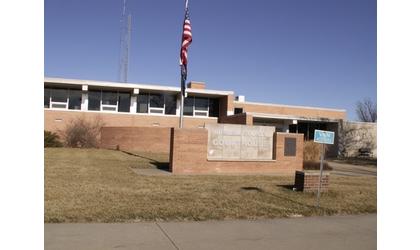 Nemaha County Courthouse
(KMZA)--The Nemaha County Commission has approved a bid for a road improvement project.
The Commission Monday approved a bid from Bergkamp Construction, of Wichita, to reclaim and put cement in the base of an eight-mile stretch of the Goff-Oneida Road. The bid was for $1,313,633.
It was among two bids received. Bettis Asphalt submitted of bid for $ l,510,409.
County Attorney Brad Lippert informed commissioners that the city of Seneca has agreed to five-year terms on two agreements with the county---one for dispatch services and the other for lease of the city-owned ambulance facility. County Commission Chairman Dylan Keim signed the lease agreement for the EMS building as presented, which calls for the county to pay the city $17,640 annually.
In other business, the commission approved a lease agreement with the Seneca Housing Authority for the Seneca Nutrition Center for 2023. Senior Services/Public Transit Director Tammy Epple said the cost has been reduced from $800 per month to $500 per month.
The commission will hold a special meeting Tuesday, December 27, beginning at 8 am, to consider adoption of a proposed amended 2022 budget for Nemaha County and to discuss pay and benefits for county employees for 2023.