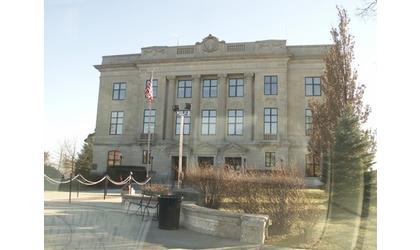 Brown County Courthouse
(KNZA)--Additional repairs will need to be made to the elevator at the Brown County Courthouse before its put back into service.
County Commission Chairman Lamar Shoemaker said Monday that the hydraulic jack on the elevator went out while the elevator was recently being pressure tested.
Shoemaker said a quote was received from MEI-Total Elevator Solutions, of Topeka, to replace the jack at a cost of $88,298.
MEI was awarded the more than $100,000 contract earlier this year for renovation of the elevator, which was installed in 1980.
The company began work on the renovation project November 29. Replacement of the elevator jack wasn't part of the project.
Commissioners voted Monday to declare an emergency exist, and to accept the quote from MEI for replacement of the jack. That will allow the commission to bypass the standard required bid-letting process so the repair can be completed without delay. MEI indicated they could complete the repair before the end of the year, otherwise it would be February at the earliest.