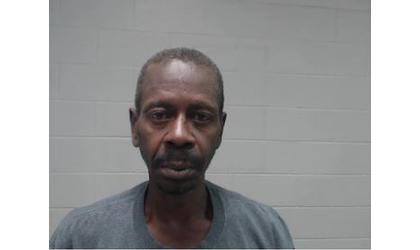 Porter Webb ( Credit: Atchison Co Sheriff's Office)
(KAIR)--An Atchison man is going to prison, sentenced on charges related to a shooting and standoff in August, 2021.
An August, two-day Atchison County District Court jury trial found 58-year-old Porter Webb guilty for criminal discharge of a firearm at an occupied vehicle and aggravated battery.
Last month, a District Court Judge sentenced Webb for the related crimes, as well as for an altercation with Atchison County Jail Staff that occurred while he was in custody for the violent crimes.
All totaled, the Judge sentenced Webb to 5-years-8-months of incarceration for the crimes.
On August 18, 2021 Atchison Police were notified of a shooting at Webb- residence, with the victim, according to a release from Atchison County Attorney Sheri Becker, testifying he had gone there to collect money owed to him from a lawn mowing service. Following a verbal altercation, Webb brandished a firearm, sending the victim back to his vehicle in an attempt to flee. Instead, Webb fired through the windshield, sending the bullet through the glass, into the dash, out of the dash, and into the victim- right forearm before striking him in the chest.
Taken for hospital treatment, Atchison Police learned of Webb- involvement from the victim, and went to his residence, where a several hour standoff occurred.
Webb was ultimately located in a crawlspace underneath the house and arrested.
Along with his prison sentence, the Judge ordered Webb to register as a violent offender for 15-years upon his release.