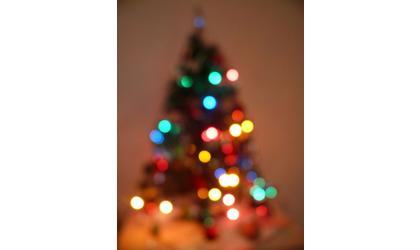 (KAIR)--The City of Atchison was alive with the Christmas Spirit Saturday, as the "Sights and Sounds of the Season" were celebrated.
Following a full day of events, including a visit from Santa Claus, his Christmas friends, storytelling, crafts, and other activities, the annual "Parade of Lights" was viewed by spectators, as lighted floats made their way through downtown Atchison.
Entries were made in in three categories, with awards presented for each.
First place, in the Business Category, was earned by Highland Community Technical Center, followed by BC Engineering in second place. Canery Dental took third in the division.
In the Church/Youth Group category, First Christian Church was awarded first place honors. Boy Scout Troop #86 took second, while the Boys and Girls Club of Atchison earned third place honors.
In the Family Category, Oakland Valley Six took the top spot, while the Weber Family was awarded second place. Their was no third place prize in the category.
Meanwhile, the Christmas season will continue in downtown Atchison this Saturday, with another visit from Santa Claus planned. That will happen at the Santa House, located in the 400 block of Commercial Street, from 11 until 2:00.