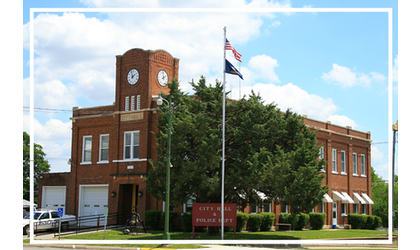 Horton City Hall
(KNZA)--Bonuses were approved for Horton City employees for 2022 and a three percent cost of living increase for 2023.
According to the unofficial meeting minutes, the Horton City Commission took the action at their November 21 meeting on the recommendation of City Administrator John Calhoon.
Funding for the bonuses, totaling nearly $37,000, will come from the American Rescue Plan Act funds awarded to the city. Under the proposal, full-time employees will receive a $1,500 bonus and part-time employees a $750 bonus.
The cost-of-living adjustment, which is effective January 1, 2023, is in lieu of a merit increase. Funding for the cost of living increase was included in the 2023 budget.
Beginning in 2024, the city administrator will conduct performance evaluations on each employee on their anniversary date and consider a raise at that time, as opposed to the 1st of the year.