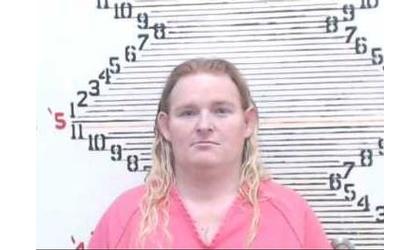 Catrina Weathersett ( Credit: Brown Co Sheriff's Office)
(KNZA)--A Texas woman has pleaded no contest to a charge of vehicular homicide in connection with a 2021 Brown County collision that claimed the life of Sabetha girl.
Catrina Weathersett entered the plea Wednesday in Brown County District Court to the misdemeanor charge.
Sentencing was set for January 11.
6-year-old Taya Mooney died from injuries received in the July 25, 2021 wreck on U.S. 75 Highway near Sabetha when a car she was a passenger in was struck from behind by a semi truck driven by Weathersett.
Weathersett was charged following a lengthy investigation by the Kansas Highway Patrol that included dashboard video of the collision.