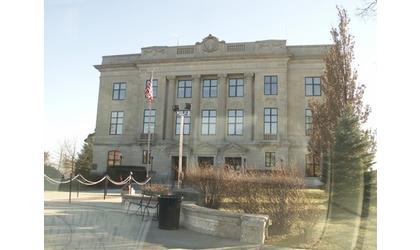 Brown County Courthouse
(KMZA)--The Brown County Commission, when they met Wednesday, discussed another round of American Rescue Act Plan funding disbursements.
Commissioner Richard Lehmkuhl said he felt the commission needed to make a decision on the most " time sensitive " requests.
Following discussion, it was the consensus of commissioners to allocate $50,000 for Phase 1 of the Hiawatha Championship Sports Complex project, $50,000 for the Horton ballfield improvement project, $50,000 to USD 430 for an emergency security system, and $7,000 to the Second Harvest Community Food Bank.
County Clerk Dawn Boyles will check to see if they would be allowable expenditures for the ARPA funding before a vote is taken.
Prior to the discussion, Horton City Administrator John Calhoon and Tim Lentz with the Horton Industrial Development Corporation met with the Commission to provide an update on the city's ballfield improvement project. Calhoon said they trying to get the project completed in time for the spring high school ball season.