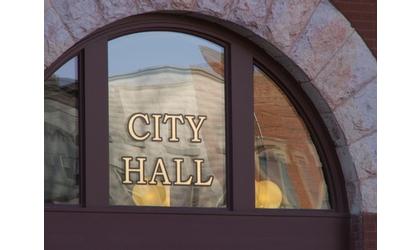 (KNZA)--The Hiawatha Police Department will begin the process of updating its aging patrol fleet.
Police Chief Mickey Gruber appeared before the Hiawatha City Commission Monday evening to request approval to purchase two new patrol vehicles.
The Department currently has eight vehicles in its fleet, with an average age of ten years and average mileage of around 105,000.
On the recommendation of Gruber, the Commission approved the purchase of a 2022 Dodge Durango from Supervisor Emergency Response Vehicle, of Andover, in the amount of $49,509, plus the purchase of a radio, in-car camera system and radar unit for the vehicle for an additional charge. In addition, the commission approved the purchase of a 2016 Dodge Charger from the Sac and Fox Police Department in the amount of $17,000, and the purchase of the in-car camera system. The total cost for the vehicles and equipment is not to exceed $82,700.
Gruber said there is funding available in his 2022 budget to cover the cost.
He said the purchases will greatly improve the overall reliability of their fleet of vehicles.
Gruber would also like to purchase a new patrol vehicle after the first of the year, with funding available in the 2023 budget.
In other business, the Commission approved an early retirement agreement with longtime Waste Water Superintendent Dave Grimm. Grimm's last day with the city will be January 3, 2023.