Public help sought following Humane Society theft
11/30/2022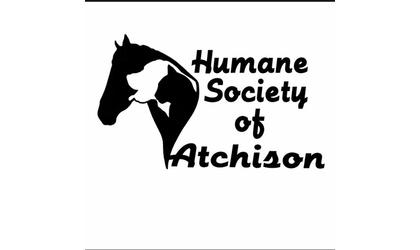 (KAIR)--The Humane Society of Atchison is seeking public support, following a theft at the facility, located at 125 North 21st Street, in Atchison.
According to a release from Atchison Police Chief Mike Wilson, the theft of cash and blank business checks is believed to have occurred sometime between November 23 and November 28.
According to a social media release from the Humane Society, the theft occurred after someone broke into the facility.
No suspects are immediately identified.
The organization, in the release, addresses whoever is responsible, saying the theft doesn't just impact the building, but deprives the animals housed there of the care they need.
Adding that the organization is "very low on funding as it is," the post concludes by saying the theft means the shelter will "struggle even more than it already is."
The Humane Society has established an online fundraiser seeking assistance for their losses during the theft, with monetary donations being accepted through Facebook.
Additionally, the organization has posted a wish list of items needed to care for the animals, ranging from cat litter and pet food to trash bags and cleaning supplies. The list can be viewed at the fundraiser link.
A spot of good news for the organization, despite the theft, as an Atchison school makes a donation to the group.
According to a release, the Servant Leaders of Saint Benedict Catholic School chose to donate the funds from the school- monthly non-uniform Fun Food Thursday to the Humane Society of Atchison.
Timed with November 29th- "Giving Tuesday," a check for $175 was presented to the organization, by the students, with the money earmarked to buy supplies for the animals.
© Many Signals Communications
You will need to be logged in to leave a comment.
Please Login The posting of advertisements, profanity, or personal attacks is prohibited.
Click here to review our Terms of Use.