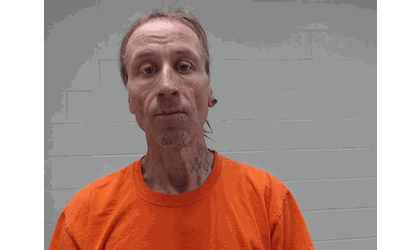 John Timothy Vass/Credit: Atchison Co Sheriff
(KAIR)--A call for police at the Atchison Walmart store, following a suspected theft, led to the arrest of an Atchison man on methamphetamine related charges.
According to a release from Atchison Police Chief Mike Wilson, police were called to the store, at 1920 U.S. Highway 73, to investigate the theft, around 2:30 Tuesday afternoon.
John Timothy Vass was ultimately arrested for theft from the store, and was allegedly in possession of methamphetamine and drug paraphernalia at the time of his arrest.
Once in custody, Vass was booked into the Atchison County Jail.