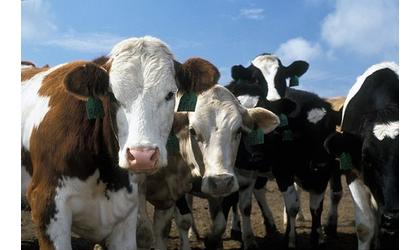 (KLZA)-- The Falls City Council held a public hearing on a Livestock / Animal Permit application for two cows, two horses and two mini-donkeys at 1701 Schoenheit Street when they met Monday evening. Tyler and LeAnn Bek applied for the permit.
Charolette Gentry who lives across the street opposed the permit application expressing her concern for the animals due to a lack of shelter and water on the property.
Bek noted there has been horses and cows on property both north and south of the property the Bek's own for a long period of time.
The Council voted 6-1 in favor of the permit, once there is water available on the property. Council member Jim Wisdom casting a no vote.
Councilman Mitch Merz said that at some point, the city needs to come up with a plan to move livestock outside the city limits. Merz said there are some prime properties in the city limits that have livestock on them and as businesses look for places to expand, they probably don't want to be right next to livestock.
During the Administrators report, Anthony Nussbaum reported the new Building Inspector has started work for the City. Blake Buckminster began his job as Building Inspector / Facility Maintenance Superviosor on November 14.
Nussbaum also reported the City will be demolishing two houses before the end of the year. One house at 807, East 12th Street, the other at 1704 Morton Street.