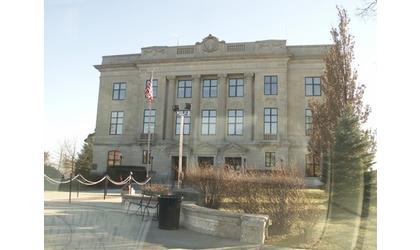 Brown County Courthouse
(KNZA)--The Brown County Commission has approved nearly $218,000 in incentive and retention bonuses for county employees.
The Commission took the action when they meet Tuesday.
The bonuses will go to all county employees who worked during the Covid-19 pandemic, with the exception of the three county commissioners. The bonuses will be based on hours worked.
Funding for the bonuses will come from American Rescue Act Plan funds awarded to the county.
In other business, the Commission canvassed ballots from the November 8 general election. There were 32 provisional ballots cast. The Commission approved the counting of 18 provisional ballots, with 14 not counted, all according to Kansas state statues. Brown County Clerk Dawn Boyles reported there were 3,405 total votes cast, with a 52 percent voter turnout.