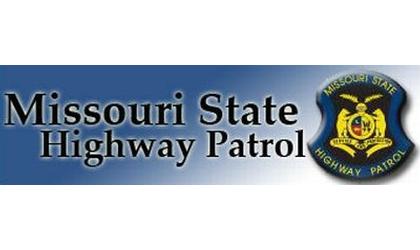 (KLZA)-- A16-year-old boy died from injuries suffered in a three-vehicle wreck Sunday evening on Interstate 29 in Holt County, Missouri.
The Missouri Highway Patrol report indicates a northbound Honda Coupe, driven by 27-year-old Sarah Lockridge of Cape Girardeau, Missouri , was northbound in the passing lane of Interstate 29 when a semi truck driven by 58-year-old Jason Fedak of Spring, Texas attempted to merge from the driving lane into the passing lane and struck the rear passenger door of the Honda Coupe, which then traveled across the median and into the southbound lanes of I-29.
A southbound Subaru Outback driven by 50-year-old James Hood of Staplehurst, Nebraska, was in the southbound driving lane and struck the Lockridge car in the front passenger door. The Lockridge vehicle then skidded into the ditch off the west side of I-29 and struck a tree.
A 16-year-old male in the Lockridge Honda was pronounced dead at the scene. His name has not been released.
The driver, Sarah Lockridge was transported to Mosaic Life Care in St. Joseph with serious injuries and a 13-year-old male in the same car refused medical attention for what were described as minor injuries.
James Hood the driver of the Subaru suffered minor injuries and was also transported to the hospital in St. Joseph.
The driver of the semi, Jason Fedak was not injured.
The Holt County Sheriff's Department, Mound City Police Department, Mound City Rural Fire and the Atchison-Hot EMS all responded to the scene.