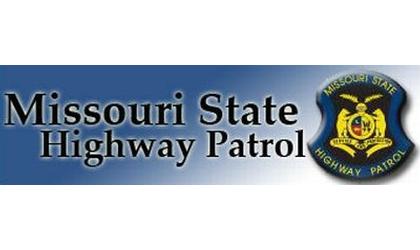 (KLZA)-- Three people suffered injuries in a pair of Northwest Missouri wrecks this week.
The Missouri Highway Patrol reports that Tuesday morning at 11, a pickup driven by 47-year-old John Pitts of Fairfax, MO. was following a car driven by 57-yer-old Scott Langley of College Springs, Iowa and impacted the rear of the Langly vehicle when both vehicles started to slow to turn south from Highway 136 onto Interstate 29 at the city limits of Rock Port.
Pitts suffered what were described as minor injuries and was transported to the Fairfax Community Hospital by the Atchison Holt EMS. Langley was not injured.
The Atchison County Sheriff's Department, Rock Port Police Department and Rock Port Fire Department all responded to the scene of the wreck.
Monday afternoon at 3:20 a two-vehicle wreck occurred on US 59 Highway at Elwood Road a mile-and-a-half east of Craig, Missouri in Holt County.
The Highway Patrol report indicates two vehicles were westbound on US 59 Highway and a Dodge Durango driven by 74-year-old Janice Dougherty of Craig, Missouri, attempted to pass a semi truck and tractor operated by 80-year-old Billie Cronk of Maryville, Missouri, as it started to turn to the left onto Elwood Road.
The front left of the semi truck impacted the passenger rear of the Durango operated by Dougherty which then went off the road and slid down an embankment .
Dougherty suffered what were described as moderate injuries and was transferred to Mosaic Life Care Hospital in St. Joseph by the Atchison Holt Ambulance.
The Holt County Sheriff's Office and Craig Fire Department also responded to the wreck.