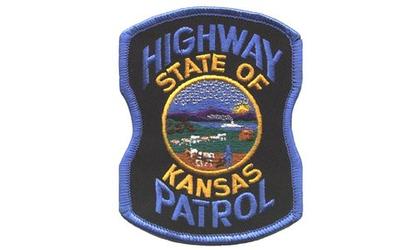 Kansas Highway Patrol
(KAIR)--A Saturday night Jefferson County two-vehicle crash, inside the City of Meriden, sent both drivers to the hospital.
According to the Kansas Highway Patrol, 58-year-old Topeka resident Shawn Ridgeway was westbound on K4 Highway, driving a pickup truck, when he crossed the center line into the path of an eastbound Kenworth semi-tractor.
The two vehicles collided in the eastbound lanes of traffic, with Ridgeway transported to Topeka's Stormont Vail for the treatment of a suspected serious injury.
The Kenworth driver, 49-year-old Junction City resident Adrian Fulmore, was also taken there with a suspected minor injury.
Both drivers were buckled up at the time of the 8:15 wreck.