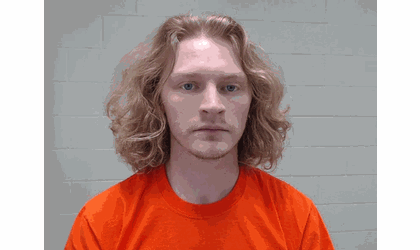 Zachary Pickman/Credit: Atchison Co Sheriff's Office
(KAIR)--A Saint Joseph, Missouri man is facing a sex-crimes charge in Atchison County, arrested this week in connection with a case dating back several years.
According to a release from Atchison Police Chief Mike Wilson, 25-year-old Zachary Pickman was arrested Wednesday on an Atchison County District Court warrant charging him with aggravated sexual battery.
Although specifics aren't immediately detailed, Wilson says Pickman's arrest was made in connection with a case of alleged sexual battery that occurred in 2016.
Following his arrest, Pickman was booked into the Atchison County Jail.
He was released from custody Thursday on a surety bond of $50,000.