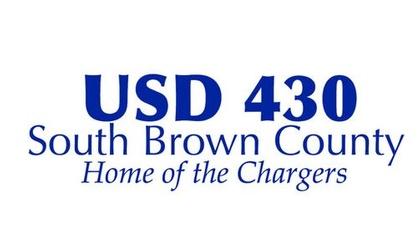 (KNZA)--South Brown County USD 430 has been awarded a federally funded grant for the purchase of new Chromebooks for staff and students.
Superintendent Jason Cline informed the Board of Education, during their regular meeting last week, that the district had been awarded a Emergency Connectivity Fund Grant in the amount of $177,592.
Congress authorized the Emergency Connectivity Fund as part of the American Rescue Plan Act of 2021 to help schools and libraries support remote learning.
In other business, Rainbow Communications presented a grant for $5,928 to Horton High School Industrial Technology teacher David Pottroff for the purchase of a SawStop table saw for his class.
Horton Elementary School will be getting new playground equipment. The Board approved a proposal from ABcreative for the equipment in the amount of $33,505.
The USD 430 Board also accepted an anonymous gift of $6,000. The donation will be split between Horton High School football, volleyball, basketball and track, with each receiving $1,000. In addition, the Horton Elementary School and Everest Middle School will each receive $1,000 for student needs.