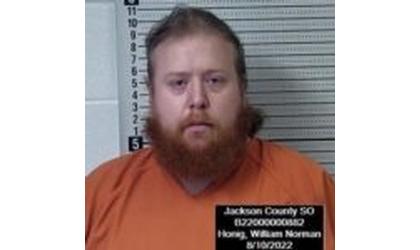 William Honig/Credit: Jackson Co Sheriff
(KAIR)--A Netawaka man is in custody, arrested in connection with domestic battery, child endagerment, and drug possession.
A release from Jackson County Sheriff Tim Morse says his Deputies responded to Netawaka shortly after 9:00 Wednesday night after they received a report of a domestic incident.
When they arrived, 32-year-old William Honig was taken into custody on charges for aggravated domestic battery, aggravated endangering of a child, possession of an opiate, opium narcotic, or certain stimulant, possession of methamphetamine, and possession of drug paraphernalia.
Following his arrest, Honig was booked into the Jackson County Jail.