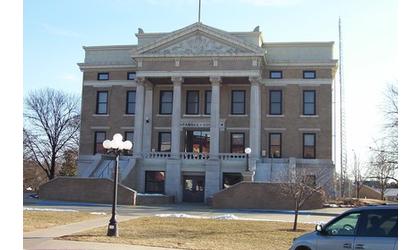 (KLZA)-- Pawnee County Commissioners continued their discussions regarding the expenditure of American Rescue Plan Act funds when they met Tuesday.
Representatives of the Pawnee Rural Water District met with Commissioners to discuss the use of ARPA funds to replace lines going from 4-inch to 6-inch supply lines. The estimated cost of the project was $237 thousand in 2017. Rural Water is not aware of any grants they could use to help pay for the project. No action was taken.
Highway Superintendent Chris Rauner discussed the idea of funding rock purchases with ARPA funds. Following a discussion the Board voted unanimously to purchase rock out of ARPA funds until further notice up to an amount of $100 thousand.
Commissioners also approved a bridge closure agreement and grade crossing maintenance agreement with Burlington Northern Santa Fe Rail Company.
The railroad agreed to pay Pawnee County $400 thousand upon completion of permanently closing the 624 Boulevard grade separated crossing and construction of the new road.
Following a review the bids for the 2023 Scrap Tire Cleanup program for 100 tons of scrap tires, the Board approved a bid from The Tire Cutters of Seneca, Kansas at a cost of $175 per ton. They will have trucks on site the day of the cleanup and start hauling as a truck gets full and continue daily until all the tires and scraps are removed.
Two other bids were received but the companies would not have been on site the day of the the cleanup event.