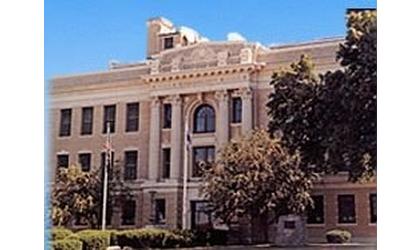 (KLZA)-- Richardson County Commissioners approved wage increases for members of the Highway Department and various positions within the Sheriff's Department when they met June 28.
The Board approved 10 percent salary increases for the Road Foreman, Bridge Foreman and Office / Clerical position effective this month.
The Board also voted unanimously to increase the Sheriff Deputies salaries beginning July 1. An uncertified officer with one year of experience will be paid $26 per hour. A part-time deputy with a year of experience - $28 per hour. Full time deputies will be paid based on experience. One-year - $28 per hour; two-years experience $29 per hour; three-years experience -$30 per hour. A Sergeant with three-years experience - $31 per hour; Lieutenant with three-years experience - $32 per hour; Chief Deputy with three-years experience - $32.50 per hour.
Sheriff Rick Hardesty presented a report to the Board on the funds received from other agencies for housing inmates. Since 2019, a three-and-a-half-year period, $149,435 has been received for boarding inmates.