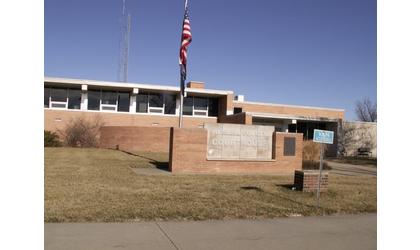 (KMZA)--The Nemaha County Commission, in a special meeting Thursday, approved the appointment of a new health advisor for the county Health Department.
Appointed to the position was Dr. Jarod Snyder, of Seneca. Snyder will be paid $250 a month.
The Commission also approved a contract with the Nemaha Valley Community Hospital to provide adult and childhood immunizations in Nemaha County.
During their regular meeting Monday, representatives of the Meadowlark Extension District informed commissioners they are considering building their own facility to house offices that are currently located inside the Nemaha County Community building. Discussion was also held concerning the Extension District renting the office space currently being utilized in the Community Building until they are ready to move into their own facility.
Representatives of Kanza Mental Health discussed with commissioners the county helping fund the Crisis Stabilization Center opening in the city of Leavenworth at a cost of $18,600 for 2023. Sheriff Rich Vernon, who was presented for the discussion, recommended the county support the facility for a year and even offered to pay the cost for 2023 out of the capital outlay funds earmarked for the law enforcement center.
The Commission also accepted the resignation of Robert Feldkamp from the Centralia Fire District #6 governing board.