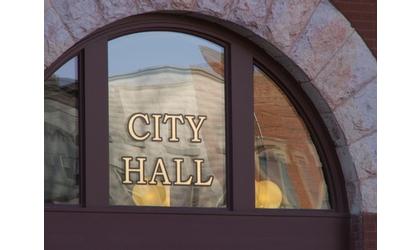 (KNZA)--The Hiawatha City Commission declined Monday evening to reconsider their decision last month to demolish a house on the city's minimum housing code violations list.
Richard Davidson, Jr. and Michelle Martindale appeared before the Commission to discuss the property at 310 Hiawatha Avenue.
The Commission voted 3-1 at their May 23 meeting to proceed with demolition of the property after learning no notable progress had been made on the property despite being granted several extensions.
Martindale told Commissioners Monday she now has the money to purchase siding and paint but didn't want to proceed with repairs if the city is still going to tear the house down.
Commissioner Becky Shamburg said she's afraid they would be putting what money they have into fixing up the property, but still not be able to get everything that needs to be done complete.
Commissioner Dave Middendorf and Mayor Bill Collins stated they felt the city had already allowed plenty of time for repairs to be made.
Commissioner Brian Shefferd was the only member of the commission to oppose demolition of the property.
Martindale in an email to MSC News said the house has been in her family for 47 years and is the only thing they have left from their deceased parents.