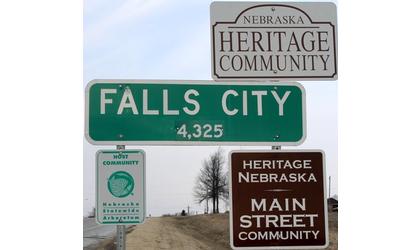 (KLZA)-- The Falls City Council awarded a bid to Rulo Transportation to be the contractor on the proposed 33rd Street project running from Bill Schock Boulevard to Lane Street when they met Monday evening.
The bid of $846,849 was just over $2,400 more than a bid submitted by AHRS Construction.
The City has an engineer hired for the project but still has a number of steps to be completed before construction of the street can begin.
The Council also approved awarding a bid for a Switchgear Upgrade to Harold K. Scholz Company in an amount of $849,580 as recommended by the Board of Public Works. The bid was less than JEO Consulting Group, had estimated.
The project is required to allow the electrical distribution system to be converted to 13.8 KV from the current 4.16 KV switch structure which will upgrade the reliability, resiliency, and safety of the electric system.
The Scholz company recently completed a similar project in Auburn and has worked on multiple projects with JEO.
The final draft of the 2022 Integrated Resource Plan as defined by the Western Area Power Administration contract with the City was also approved.