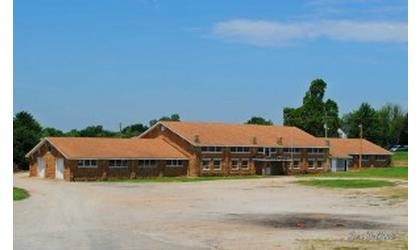 Horton Civic Center
(KNZA)--Repairs will be made to the Horton Civic Center roof.
The Horton City Commission, in a special meeting May 23, accepted a bid from Lanter SPS Roofing Systems in the amount of $79,450 for the project.
Lanter late last year repaired the southwest corner of the Civic Center roof , which was damaged during the December 15 windstorm.
The bid is for a new roof on the remainder of the Civic Center, two shelter houses and patching of the salt shed.
The city received $67,297 from its insurance carrier for damages incurred from the windstorm, which leaves a difference of $12,153. Commissioner Tina Nigh said she reached out to the Brown County Fair Board, and they are willing to contribute half of the portion that is not covered by insurance.
The roof repairs are to be completed by fair time.