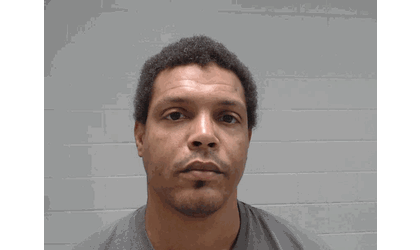 Daniel Etin/Credit: Atchison Co Sheriff's Office
(KAIR)--An Atchison man, accused of burning the belongings of someone else, is facing related charges.
According to a release from Atchison Police Chief Mike Wilson, 34-year-old Daniel Etin "was arrested Wednesday for arson and criminal damage to property in the 1100 block of Parallel Street."
Wilson explains that police officers were called to a disturbance at the residence shortly after 12 noon Wednesday. When they arrived, they discovered that clothing belonging to a 30-year-old victim had been burned and furniture damaged.
Following his arrest, Etin was booked into the Atchison County Jail.