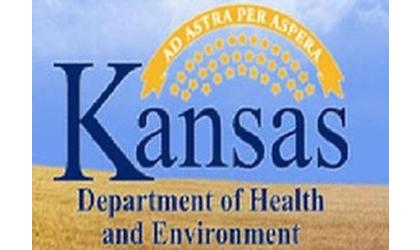 (KAIR)--Coronavirus cases continue to be diagnosed locally, with several local counties now listed in the high category due to the number of current cases.
According to the Kansas Department of Health and Environment, the counties of Brown, Leavenworth, and Pottawatomie are listed in that division, which means those counties have more than 100 cases per 100,000.
The Weekly Cumulative Incidence Rat is determined by KDHE calculating the weekly cumulative incidence rate by summing the number of new COVID-19 cases with a symptom onset date during one week period divided by the population in the county and multiplied by 100,000.
From May 7 to May 13, Brown County reported 16 new cases, Leavenworth had 92, while Pottawatomie County reported 25 new cases.
During that period, Atchison and Doniphan counties weree placed in the substantial class, meaning 50 to 99 cases per 100,000. Atchison County reports 15 new cases during the weekly time period while Doniphan County reports 6.
The local counties of Jackson, Jefferson, Nemaha and Marshall are placed in the moderate category, meaning 10 to 49 new cases per 100,000. From May 7 to May 13, new cases were confirmed in Jackson County, 7 in Jefferson County, and 2 each in Marshall and Nemaha Counties.
Kansas has had a total of 782,802 coronavirus cases since the start of the pandemic.
8,802 have died.