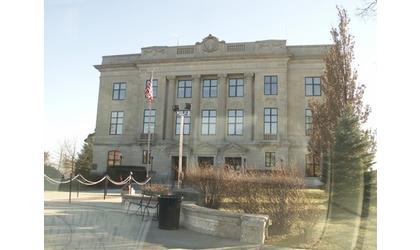 Brown County Courthouse
(KNZA)--The Brown County Commission on Monday approved the purchase of a used dump truck for District 1.
Following discussion with District 1 road foreman John Selland and Road and Bridge Secretary Tami Lehmkul, the commission approved the purchase of the used 2022 Peterbilt from MHC for $213,295.
The Commission accepted a bid from First Option Bank, of Horton, for a three-year lease purchase agreement for the truck at an interest rate of 2.95 percent. It was among two bids received.
The Commission also voted to purchase extended warranties for the truck--including a five-year warranty on the engine and 4-year warranty on the transmission, for a total cost of $7,286.
In other business, Three Rivers, Inc. Executive Director Audrey Schremmer met with the commission. She discussed the services the organization offers in Brown County and requested $1,200 funding for fiscal year 2023.
The Commission will consider the request when drafting next year's county budget.