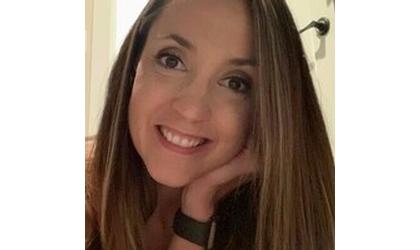 Abby Stous
(KNZA)--Services have been set for a former Holton woman killed Friday in a two-vehicle wreck in Pottawatomie County.
The Kansas Highway Patrol say killed in the wreck at the intersection of U.S. 24 Highway and Flush Road, about two miles west of St. George, was 38-year-old Abby Stous, of Manhattan.
The Patrol says Stous was driving Chevy Malibu northbound on Flush Road when she failed to yield at a stop sign and was struck on the driver's side by an eastbound International truck.
Stous was pronounced dead at the scene.
The truck driver suffered suspected minor injury.
According to an obituary from Holton's Mercer Funeral Home, Stous was a 2001 graduate of Holton High School. She formerly owned and operated Lee's Flower Shop, in Holton.
Services will be held Friday morning at 10:00 at the Crestview Christian Church, in Manhattan. Visitation and viewing will be Thursday evening from 5:30 to 7:30 at the church.
Among survivors are her husband of nearly 15 years, Darin, and four children.