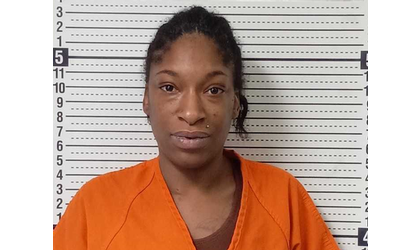 Jeanata Valentine ( Credit: Jackson Co Sheriff's Office)
(KNZA)--A traffic stop and subsequent search of a motel room leads to the arrest of a Holton woman on drug charges.
Jackson County Tim Morse, in a release, said a sheriff's deputy stopped a Hyundai Elantra Saturday morning around 10:40 for allegedly failing to display a license plate on the vehicle in the 100 block of Arizona Avenue in Holton.
During the traffic stop, Morse said a hallucinogenic drug was found in the vehicle.
He said a subsequent search was conducted by deputies of a room at the Red Roof Inn in Holton where the driver was believed to be staying. A substance believed to be cocaine was seized along with drug paraphernalia.
The driver, identified as 29-year-old Jeanata Valentine, was arrested and booked into the Jackson County Jail for possession of cocaine, possession of a hallucinogenic drug, possession of drug paraphernalia, and trafficking contraband into a correctional facility.