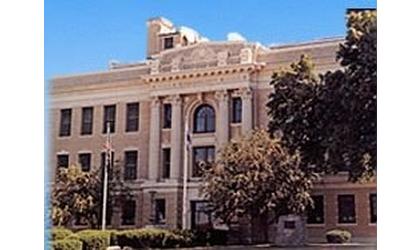 (KLZA)-- Following a meeting with American Rescue Plan Act Funds Administrator Austin Duerfeldt and Richardson County Attorney Doug Merz on Tuesday, County Commissioners said they will continue to review the grant applications received for funding and the approved use of the funds.
Commissioners are tentatively scheduled to meet with Duerfeldt and Merz again on April 12.
Requests from various entities for funding totaled more than $1.7 million. The County received approximately $1.5 million in funds and have already spent around $80 thousand on a major courthouse plumbing update.
Karly Black with the University of Nebraska Cooperative Extension Service presented a revised Interlocal Agreement to the Board for the services provided in Richardson County. Commissioners will forward the agreement to the County Attorney's Office for review and will consider it at a later date.
Richardson County Road Department Union representatives who will be serving on the Grievance Board met with Commissioners. Both the Union and County presented names of persons to be the fifth member of the Grievance Board to hear a grievance filed on behalf of Gerald Kuker who worked for the Road Department. No action was taken, further discussion will take place during the April 5th Commissioners meeting.