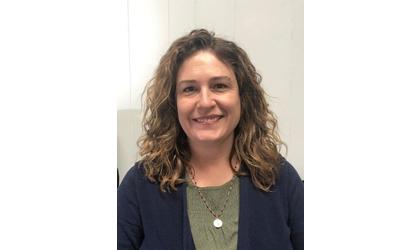 3rd District Atchison County Commissioner Casey Quinn
(KAIR)--An Atchison County Commissioner is seeking constituent input regarding zoning, or a lack thereof, with planning underway for a future Town Hall meeting to address the topic.
3rd District County Commissioner Casey Quinn, in a post to her Commission Facebook page, said she recently spoke to some County residents who had zoning questions she could not answer. Because of that, Quinn said she will find those answers so that her constituents can be informed. At the same time, her post says she wants to hear county residents' thoughts on zoning, with the feedback and direction received to determine her course of action in representing those residents.
Quinn, on the post, lists questions she's encountered about zoning, telling rural residents to read it in full and to provide her with their opinion on how to move forward. Noting that zoning is a "sensitive" topic, she wants residents to address the pros and cons of zoning which they can then share with her.
Quinn says she is hoping to have a location, a date in May, and speakers, to hold an informational meeting, or Town Hall, for her constituents. Saying that the topic of zoning "gives everyone heart burn," Quinn said an eventual goal is to compile a zoning-related Comprehensive Plan through a committee of rural residents "to hear, suggest, and be part of the process of designing what works" for Atchison County, which currently has no zoning regulations.