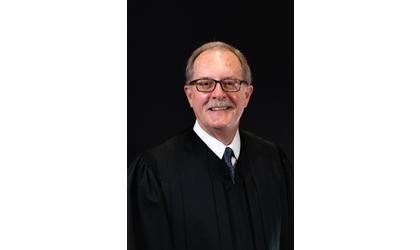 (KLZA)-- County Court Judge Curtis L. Maschman who serves the First Judicial District in Nebraska will be retiring May 31 after serving 30 years on the bench according to a State of Nebraska, Judicial Bench news release.
The 1st Judicial District includes Richardson, Pawnee, Nemaha, Johnson, Gage, Jefferson, Saline and Thayer counties.
Maschman was appointed to the bench in 1993.
The Humboldt resident was in private practice in Humboldt from 1980 – 1993.
Judge Maschman was presented the highest honor given by the Chief Justice, the Distinguished Judge Award for improvement of the Judiciary, being recognized along with Judge Patrick McDermott for innovation and assistance in developing several portions of the computer system used in Nebraska's trial courts. He was also named as a Nebraska State Bar Foundation Fellow.
He also helped develop the County Judge Orientation program as a member of the New Judges Orientation Committee and served as a mentor judge to numerous judges throughout the state.
Judge Maschman currently serves on several Supreme Court Committees.
Judge Maschman serves his community by serving as the HTRS High school Mock Trial Team Advisor and Coach. He is a member of the Richardson County Fair Coronation Committee and serves as the Master of Ceremonies. He is also a member of the Humboldt Community Foundation Board of Trustees and served more than 25 years as an Emergency Medical Technician for the Humboldt Rescue Squad.
The first step in replacing Maschman will be for the Judicial Resources Commission to call a meeting to determine whether, based on judicial workload statistics, his retirement creates a judicial vacancy on the County Court for the 1st Judicial District.