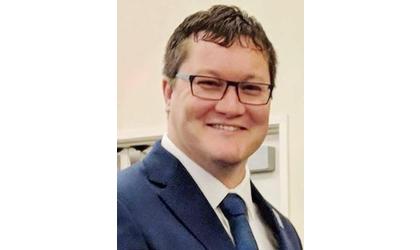 Hiawatha Elementary School Principal Paul Carver
(KNZA)--Hiawatha Elementary School Principal Paul Carver has resigned.
Following an executive session Monday evening, the Hiawatha USD 415 Board of Education accepted his resignation, which is effective at the end of the current school year.
Carver has served as principal since the 2019-20 school year.
The Board also accepted the resignations of 3rd grade teacher Cathleen Grissom, High School social studies teacher Gary McCown and High School weights and physical education teacher Carl Parman.
The Board approved the hiring of Michael Downard as the new High School physical education teacher.
In addition, the board extended employment offers to Kelsey Hubin and Ariel Blanton as elementary school teachers.
The Board voted to extend the contracts of High School Principal Lori Fordyce, High School Assistant Principal Josh Moser and Middle School Principal Kyley Gatz through the 2023-2024 school year.
In other business, the Board approved the purchase of a new 65-passenger bus from Midwest Transit for a total cost of $104,962. It will replace an existing bus.