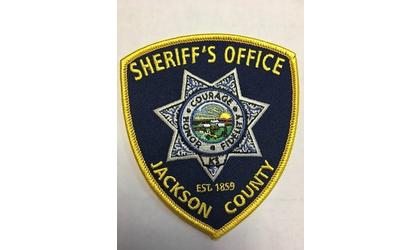 (KNZA)--Murder-suicide is named as the cause of death for a husband and wife found dead Monday at a residence in southwest Jackson County.
They are identified by Jackson County Sheriff Tim Morse as 68-year-old John Zempel and 68-year-old Linda Vidosh-Zempel.
Their bodies were discovered by law enforcement Monday evening at the residence located at 15104 94th Road, near the Jackson-Shawnee County line.
According to a release from Morse, his office received a 911 call, shortly before 6:45 Monday evening, with the caller telling the emergency dispatcher that her husband was dead, hanging up before providing any additional details.
Jackson County deputies responded to the residence, and as they approached the home, noticed a woman armed with a firearm inside. A short time later, deputies heard a gunshot.
Shawnee County Deputies, and additional Jackson County support, also responded, with law enforcement attempting to make contact with anyone inside the home.
With that effort unsuccessful, law enforcement made entry into the home where the two bodies were found.
According to the release, it's suspected that the woman, believed to have been suffering from mental health issues in recent years, shot her husband sometime during the day Monday before turning the gun on herself as deputies approached the home.
The Kansas Highway Patrol, Mayetta Police and Fire, the Hoyt Fire Department, Jackson County EMS, the Shawnee County Sheriff's Office Special Response Team, and the Coroner's Office all provided assistance.
Story as originally published Tuesday morning:
(KNZA)--Two bodies have been discovered at a southwest Jackson County residence.
That's according to Jackson County Sheriff Tim Morse, who said in a release that his office "responded to the 15000 block of 94th Road in reference to a deceased person shortly before" 7:00 Monday evening.
Deputies from the Jackson County Sheriff's Office were joined by deputies from Shawnee County in responding to the residence.
When they entered the home, the discovery of the two bodies was made.
Jackson County investigators remained on the scene well into the night Monday, with no additional details yet made public as the investigation continue