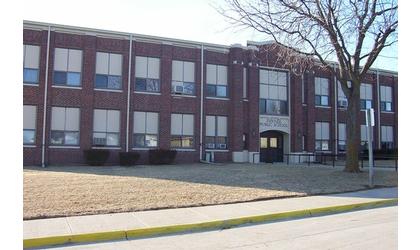 Pawnee City School
(KLZA)-- The Pawnee City Board of Education approved a Special Education Agreement with Educational Service Unit #4 for the 2022-23 school year when they met Monday evening. The Pawnee City School District will pay ESU#4 $284,125 for their services.
The Board also set the final day of school for students for May 11 and the final contract day for teachers at May 12.
The Board also approved adoption of the 2022-23 master school calendar. The first day of the school year will be August 12. Graduation will be May 13, 2023. The final day of school in 2023 will be set in March of 2023.
Superintendent Brian Rottinghaus reported the concrete walls have been poured for the new press box. The next step is to dig out the floor to make it level and pour a concrete slab floor.
Work on the gymnasium floor is underway with the repair company having removed the bad portions of the floor and patched in new maple and sanded down most of the old surface. The new design does not include an Indian mascot in the event that the mascot may need to be changed in the future.
The gym will be available for after prom activities.