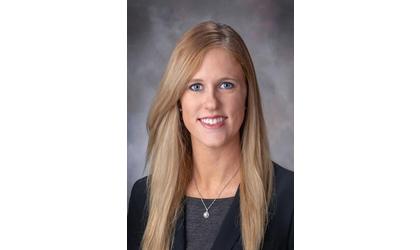 (KLZA)--Nebraska First District State Senator Julie Slama has selected LB 977 as her priority bill for the current legislative session.
The bill would allow for an historic infrastructure investment for District 1 by investing $15 million to allow Falls City to upgrade the city's electrical grid.
Falls City has missed out on many economic opportunities due to the electrical grad, and many residents have had frequent power outages. During the pandemic, when many people were staying home, this issue worsened.
The Senator says by investing in this upgrade, it will add redundancy and reliability for Falls City's electrical system and provide the infrastructure necessary to draw new businesses to Richardson County. This will help create countless job opportunities for District 1 residents, and strengthen our economy.
LB 977 advanced unanimously out of the Appropriations Committee last week and placed on the floor for General File.
Slama says District 1 deserves the same access to reliable, growth-oriented infrastructure as the states large cities.
Also last week LB 887 sponsored by Senator Slama, a bill to expand Peru State's master's degree offerings, advanced to final reading without objection. The Appropriations Committee-approved budget also included $5 million to repair Peru's levy, still damaged from the 2019 floods.