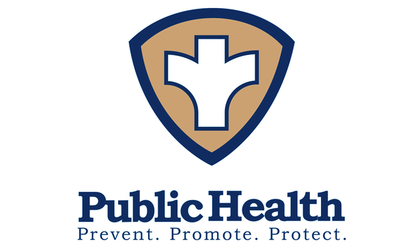 (KNZA)--Brown and Doniphan Counties are seeing an uptick in COVID-19 cases.
The Brown County Office of Northeast Multi-County Health on Friday reported 99 active cases in the county. That's up from 67 active cases on January 7.
As of Friday, three individuals were hospitalized.
The majority of the current cases involve those 10 to 17 years old, followed by those 35 to 44.
The delta variant continues to be the prominent coronavirus strain in the county, with no confirmed cases of the new omicron variant.
The Health Department is reporting one additional COVID-19 related death, bringing the total to 43 since the pandemic began.
Meanwhile, the Doniphan County Health Department on Friday reported 101 active cases in the county. That's up from 56 active cases on January 7.
Since the pandemic began, Doniphan County has had 1,871 total positive cases and 29 virus-related deaths.
As of January 5, the Health Department says nearly 37 percent of county residents age 18 and over have been vaccinated, with 19 percent of those 12 to 17 vaccinated and two percent of those ages 5 to 11.
As of January 13, the Kansas Department of Health and Environment notified local health departments that contact tracing of close contacts of positive Covid-19 cases is no longer required. The Doniphan County Health Department said they will continue case investigations for positive cases, but it will now be the responsibility of the COVID-19 positive case to contact those they may have exposed.