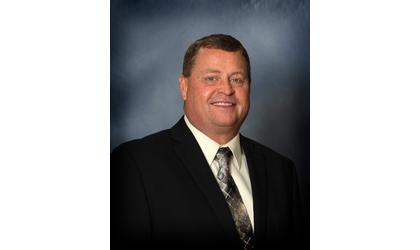 GNBank is pleased to announce its appointment of Greg Rodvelt as the new Community Branch President for the Hiawatha and Horton, KS locations and will oversee all levels of operations at both locations. Prior to banking, Greg spent 12 years at AgPartners Coop and began his career at GNBank in March 2004. Mark Schifferdecker, GNBank President and CEO, stated, "We have extremely talented staff in the Hiawatha and Horton locations and look forward to serving Brown and surrounding counties under Mr. Rodvelt's leadership."
Since 2015, Greg has been a member of the Amberwell Hospital Board in Hiawatha, serving as Chair for the last three years. Greg has been and served on the Kansas Bankers Ag Board for six years while holding officer positions as Vice President and Treasurer the final two years.
Greg graduated from Highland Community College with an associates in Agri-Business, the Bank Leaders of Kansas Program in 2012, the Kansas and Rural Leaders (KARL) program in 2015, and is currently attending the Colorado Graduate School of Banking.
Greg is a life-long resident in Horton, and resides just outside of Horton with his wife Gretchen, where they operate a small cow and calf operation. They have two grown children, Loagan and Rylee.
GNBank is a full-service community bank in 14 communities, with expertise in agriculture, commercial, small business, and residential real estate and consumer services. GNBank is known for being ethical, adaptable, customer-centered and invested in its communities. Its promise is to be "The Best Place to Bank and Borrow".