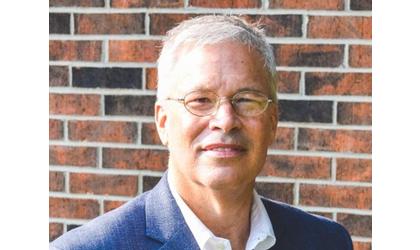 Dr. James Longabaugh
(KMZA)--Sabetha Community Hospital recently welcomed Dr. James Longabaugh as the new Chief Executive Officer.
Having lived in the Sabetha community for twenty-four years, a release from the hospital says Dr. Longabaugh is a familiar face within the organization and community.
Dr. Longabaugh received his Bachelor of Science from Kansas State University and then went on to complete his Doctor of Osteopathic Medicine degree at the University of Health Sciences in Kansas City, Missouri. Following that, he completed residency at Smoky Hill Family Practice Residency in Salina, Kansas.
Dr. Longabaugh and his wife, Michele, moved to Sabetha in 1997 when he began working as a family physician at the Sabetha Family Practice and Sabetha Community Hospital. In addition to being a family physician, Dr. Longabaugh has served as the Medical Director for the Sabetha EMS and has served on numerous boards and committees at the local and state level.
The release says Dr. Longabaugh not only brings experience to this position, but also leadership. The release adds his leadership style encourages open communication and focuses on providing patient-centered care.
Dr. Longabaugh and his wife, Michele, have three children, Matt, Jordan, and Jake.